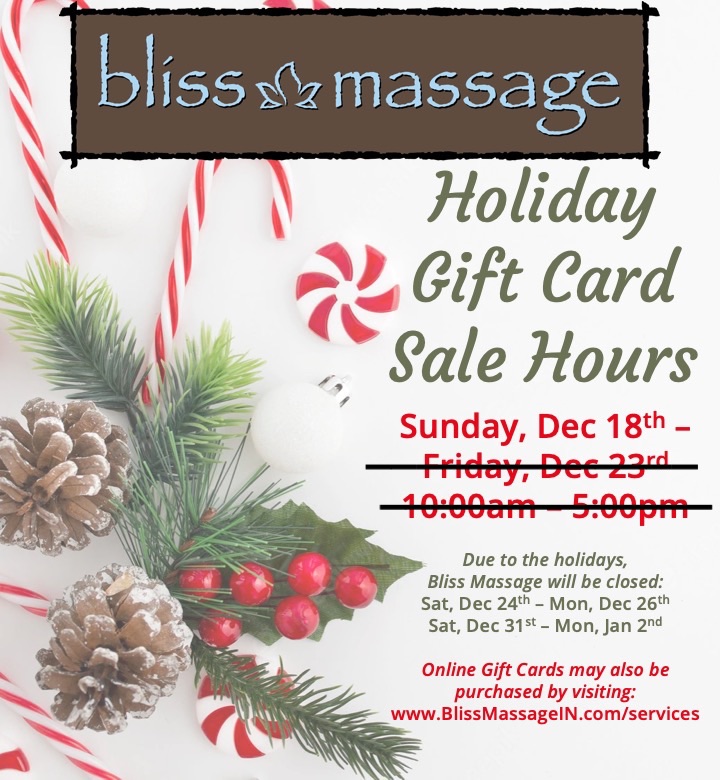 Due to the upcoming winter storm, Bliss is adjusting its holiday gift card hours to the following:
Thursday, December 22nd from 9:00 – 1:00
Friday, December 23rd: closed
---
If you are unable to make it to Bliss in order to purchase your in store gift cards, you can always shop online by clicking on this link.
Shopping for someone who isn't the most tech-savvy? That's ok – send the gift card to yourself, print it out and treat that page as your gift!
---
Please stay safe as you navigate this storm, whether you're shopping, traveling, or just hunkering down to ride it out!
Have a very safe and Merry Christmas!