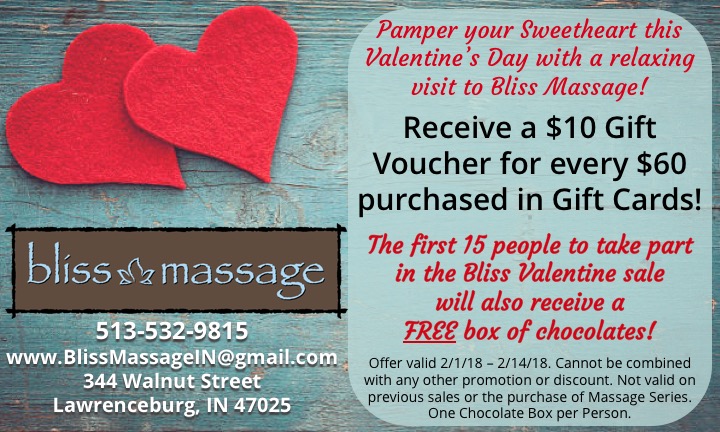 Share the love by pampering the special someone in your life to a massage at Bliss! Now through Valentine's Day you can receive a $10 Gift Voucher for every $60 spent in Gift Cards.
The first 15 people to get this sale will also receive a FREE box of chocolates!
---
Featured Service of the Month
Candle and Stone Massage
Delight your senses as heated wax and stones are used to melt tension away and leave skin feeling softer with this luxurious massage. Choose from one of several scents for an aromatic touch that's sure to send you to a state of pure relaxation.
---
Remember to ask about our loyalty discounts at your next visit to find out how you can save every day at Bliss!
Now introducing 10% off for all school staff and medical professionals!