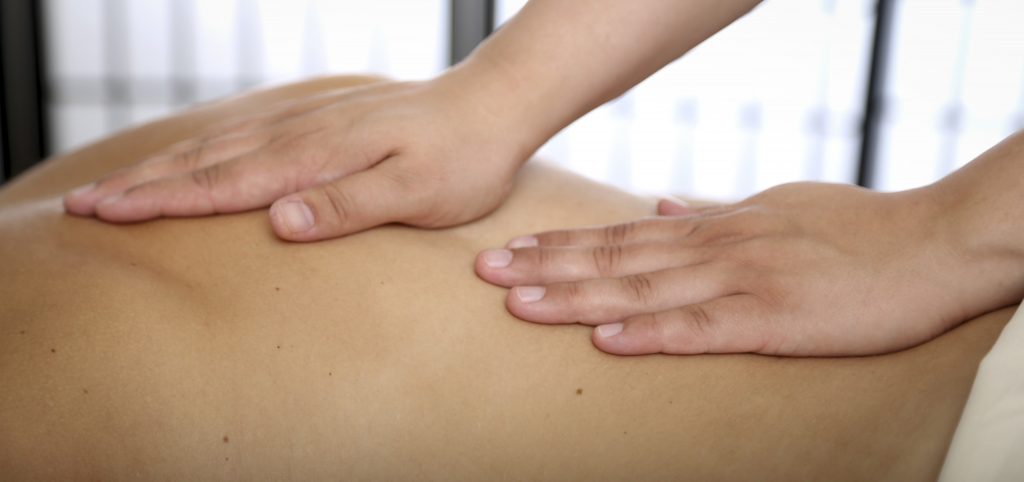 I am excited to announce that effective January 1, 2019 I will be introducing a streamlined version of the Bliss Menu to create easier scheduling options for your appointments! The modifications to the menu will still allow you to receive the services you already know and love. Now you will be able to receive the optimum massage your mind and body need without the restriction of differing prices. Read on to discover the entire new menu and the changes coming to your visit in the new year…
Effective January 1, 2019 there will be a $10 increase for anyone currently receiving Swedish or Therapeutic Massages.*
*Rebooking Discounts and Series Pricing will still be available, so most clients will not see the full $10 addition.
---
Signature Massage
The biggest change coming to our service menu as you no longer have to choose between Swedish, Therapeutic, Deep Tissue, or even Prenatal massages! Now you can receive any combination of these services without the limitations of price variations. The new Signature Massage allows for a unique massage visit while still offering the pampering benefits of heated towels and aromatherapy.
$70 for 60 minutes ~ $100 for 90 minutes
(Scroll to the bottom of the page for Loyalty Discounts
that you can receive with the Signature Massage!)
Bliss Enhancements
Elevate your Signature Massage by adding any of the following into your session:
Bamboo ~~ Stones (Hot or Cold) ~~ Cupping ~~
Eco-Fin ~~ Body Brushing ~~ Foot Scrub
$10 Each
---
Express Massage
For on-the-go clients, this new massage is the perfect addition to the Bliss Menu! Focus on the essentials of massage for the perfect relaxing break. The Express Massage doesn't include any hot towels, aromatherapy, or enhancements…this massage is designed to target problem areas between your regular sessions or to rejuvenate your body and mind in the middle of a busy day.
$60 for 45 minutes
---
Youth Massage
This individualized massage will help your child meet their massage needs – from therapeutic work for the physical stress of school and athletics to relaxation for the mental anxieties that children can experience.
***For Ages 13 and younger***
$25 for 30 minutes ~ $50 for 60 minutes
---
Specialty Massage
These special modalities maximize the benefit you can receive from your massage by incorporating heat, herbs, or more! Read on to select your options:
Stone Massage
Use warmed or chilled stones to relieve stress with this luxurious massage.
Bamboo Massage
Warm bamboo provides a deeper pressure and can enhance skin's quality.
Compress Massage
Herbal Detox or Coconut blends can help cleanse your body of toxins.
Seasonal Massage
Receive the perfect massage to get in the mood of the season!
See associate for details.
$80 for 60 minutes ~ $110 for 90 minutes
---
Spa Services
Take care of your skin with one of our luxurious spa services below. Our Spa Services work to enhance your skin's quality for a result you're sure to love.
Body Polish
An exfoliation treatment that purifies the skin and enhances cell growth.
$80 for 60 minutes
Body Masque
Moisturize skin to leave it feeling softer – full body massage included with each Body Masque.
$110 for 90 minutes ~ $140 for 120 minutes
---
Loyalty Discounting
Effective immediately, Bliss will no longer offer our Community Member Discounting (School Staff, Medical Staff, Police, Firefighter, Military, and Senior Citizens) to new clients. Established Clients at Bliss Massage that receive regular massage (at least once every 2 months) will still be able to enjoy these discounts at each visit.
Rebooking Discount
Save 15% on a future visit by scheduling your next appointment before you leave Bliss Massage!
(Eligible appointments must be scheduled at time of checkout and received within 6 weeks of the initial appointment. Discount applies to Signature Massages only. Not applicable on previous sales or for the purchase of any Gift Cards or Massage Series. Not combinable with other discounted rates or promotions. Discount is valid for the client ONLY and may not be extended to others. Bliss Massage, LLC reserves the right to withdraw or amend this offer at any time at its own discretion without prior notice.)
Massage Package Series
Select a series of Signature Massages to receive up to 20% in savings and schedule at your convenience.
Purchase six 60-minute Signature Massages for $357
Purchase six 90-minute Signature Massages for $510
Purchase twelve 60-minute Signature Massages for $672
Purchase twelve 90-minute Signature Massages for $960
(Massage Series discounted rates are valid for one (1) year from date of purchase and apply only to 60- and 90-minute Signature Massages. If all visits are not used within one (1) year, or if a refund is requested before all visits are used, the Massage Series savings will be lost and refunds will reflect the remaining balance after the full price of used massages during the Series period. It is the client's ultimate responsibility to track the number of massages used/remaining during a Series. Massage Series must be paid in full on or before the first Series appointment. Series cannot be backdated and may only begin on purchase date. Series is not applicable with any other discount or promotion and may not be used to purchase Gift Cards. With prior approval from Bliss Massage, you may choose one (1) person to share your Massage Series with. When sharing a Series, all of the above terms and conditions apply. Bliss Massage, LLC reserves the right to withdraw or amend this offer at any time at its own discretion without prior notice.)