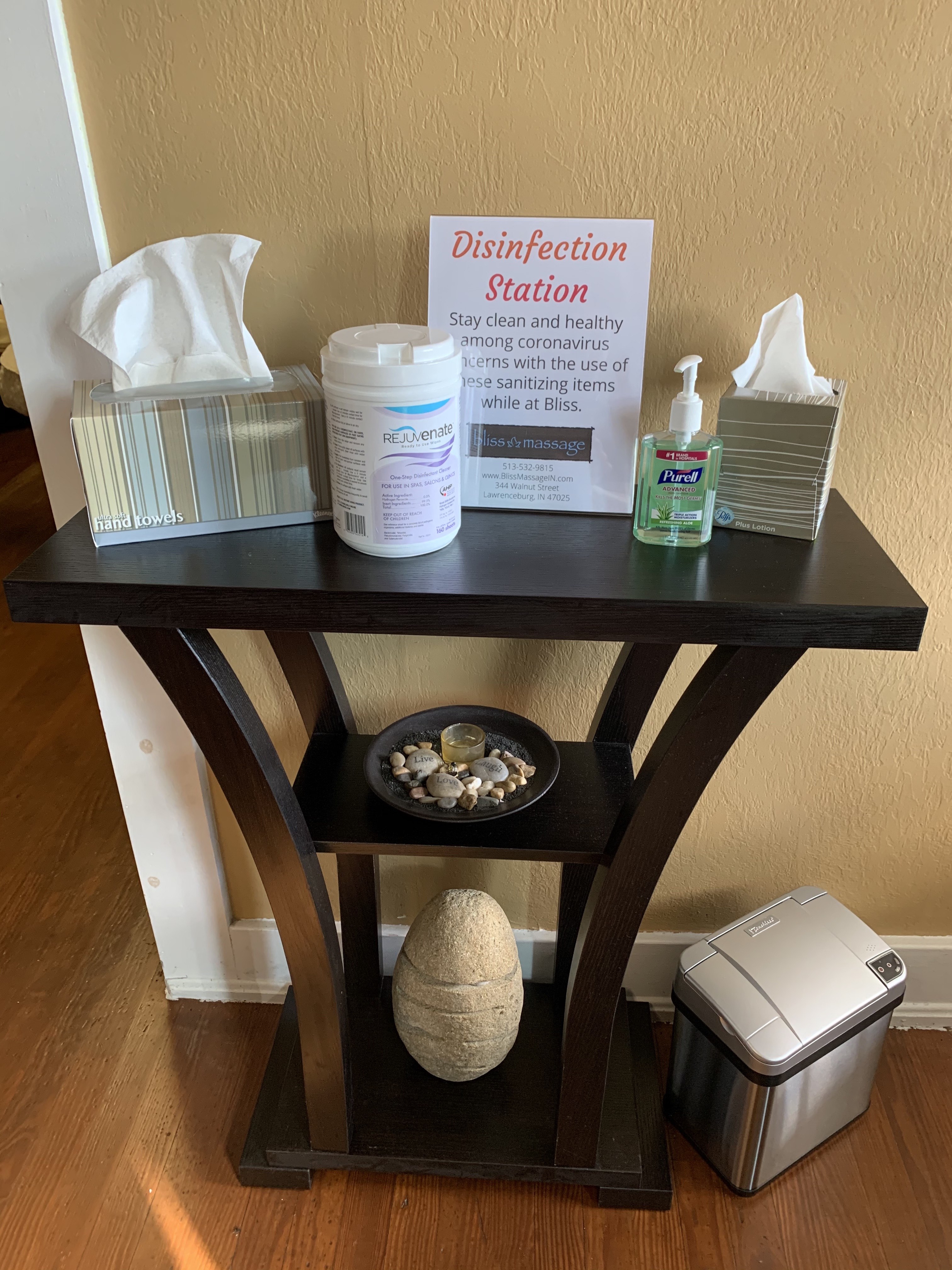 2020 has certainly been a roller coaster of a year … let's just hope the second half is more of a kiddie-coaster to get through! I am happy to say that Bliss' first month back open has been a fantastic success thanks to the ongoing support of its loyal customers. As many of my clients will know, I wanted to offer priority booking to the people who had to cancel their massage during the shut down. I have now given each of those clients the opportunity to schedule and am now opening booking up for everyone! Feel free to call for your appointment – and please keep in mind that I am going through a set of questions and reminders with each client, so booking will take a few minutes longer than usual.
I am continuing to monitor CDC and government guidelines in order to keep Bliss as safe as possible. Indiana is currently in Phase 4.5 of reopening, meaning that masks still need to be worn to the extent possible for Personal Service industries. Keeping that in mind along with my client's opinions on the subject, I am requiring masks to be worn inside Bliss, even during the massage. I know this can feel awkward on the table, so I am working with each client to adjust the mask in order to keep the face covered while still remaining comfortable. I appreciate everyone's understanding and cooperation in this as it's your participation that will help to keep everyone safe through this difficult and trying time in our world.
---
On a final note, I wanted to share a few snapshots of Bliss to show how I'm working to keep a safe and socially distanced atmosphere. The top blankets have been removed from the massage tables (although you can see warm towels are available by request), the lobby has been arranged to keep socially distant (including a new plexiglass divider on the counter!), bathroom towels have been replaced with better contained, disposable hand towels, sanitizing stations are set up near doorways throughout Bliss for convenience, and touchless soap dispensers & waste bins are now available for use throughout the building.
What I'm unable to show in photographs are the additional steps I'm taking to keep Bliss clean – from spacing appointments out for extra cleaning time to the added cleaning measures in place to screening clients before they come in, I am making sure that if something is touched, it's properly cleaned and allowed time to ventilate before the next client enters the building. Bliss has always followed proper sanitary protocols, but I am ramping those up in every way possible so that your mind as well as your body can truly relax during your visit. With that in mind, please do not hesitate to reach out if you have any questions or concerns about coming into Bliss during this pandemic.